Bowl For Kids' Sake 2019 – April 26 & 27
Bowl For Kids' Sake has been Big Brothers Big Sisters signature fundraising event for over 40 years among BBBS affiliates nation-wide! Big Brothers Big Sisters of Bath/Brunswick is celebrating our 38th year and we are thrilled to present Bowl For Kids' Sake 2019! Please join us to be part of a nation-wide strategy for fundraising in support of youth mentoring programs. Combined national events involve half a million people. Our Bath/Brunswick area event engages about 600 community members. Your donations and support stays local providing mentoring programs in Brunswick, Harpswell and the communities of Sagadahoc County. Thank you for supporting the kids in the communities where you live, work and play!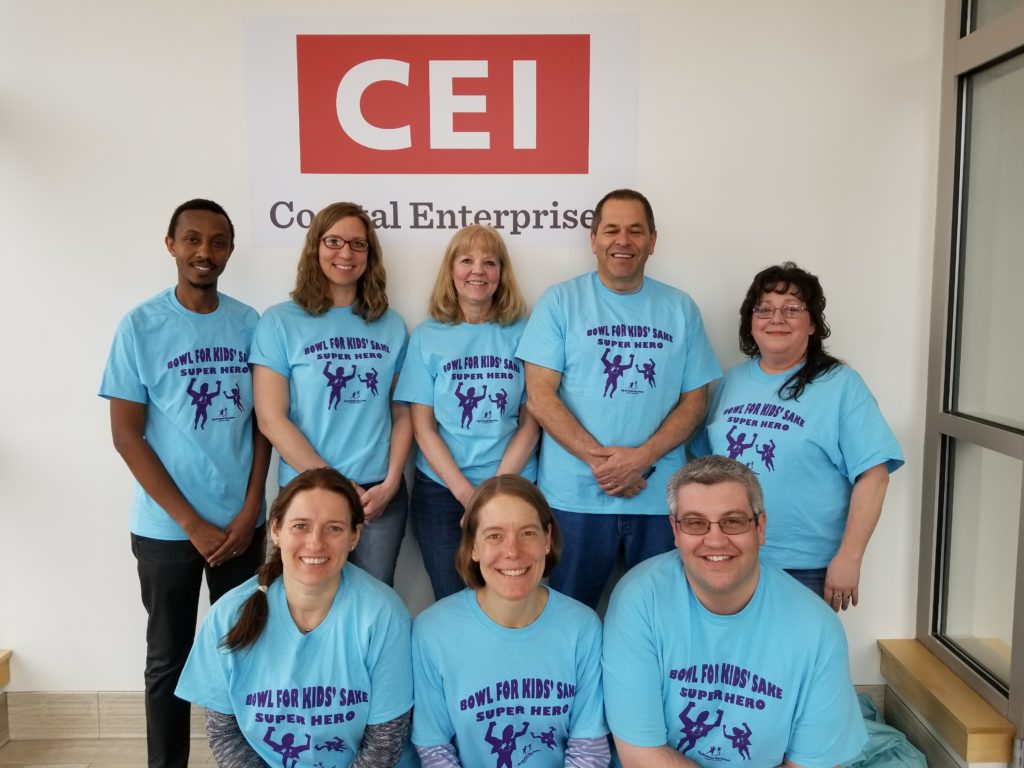 Thank you for our success in 2018!
We are thrilled to share that $75,000 was raised through our Bowl For Kids' Sake 2018 events on April 6th and 7th! 133 teams joined us at The Bowling Bowl and Yankee Lanes.
Congratulations to our highest fundraising team, from CEI, "The Power Puff Girls" with a total donation of $1,805! And to our highest fundraising individual, Bob Smith of Sebasco Harbor Resort with a donation of $960!
HUGE congratulations and thanks to the top five highest fundraising business groups:
General Dynamics, Bath Iron Works with a super: $10,584 (23 teams)
Coastal Enterprises Inc with an incredible: $4,538 (4 teams)
William H. Brewer CPA's in Bath "Brewer's Bad A$$et$" with an amazing: $3,183 (3 teams)
Burgess Technology Services with a remarkable: $2,545 (2 teams)
Sebasco Harbor Resort "Guardians of the Lighthouse," with an awesome: $2,320 (2 teams)