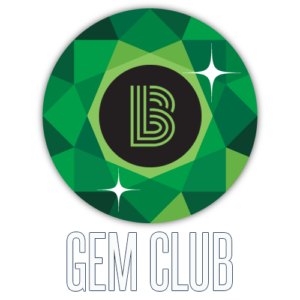 Monthly Contributions Add Up!
The GEM (Giving Every Month) Club is a unique group of monthly donors who choose to support the mission of Big Brothers Big Sisters Bath/Brunswick as a consistent force for change. GEMs create life-changing friendships every month and help all our mentoring relationships stay strong.
Making a monthly gift is a great choice.
An effective way to make a difference.
GEMs help to ensure that BBBS of Bath/Brunswick has reliable resources to continue to empower the potential of every child.
A convenient way to give.
Make one monthly gift today and know your support for BBBS Bath/Brunswick is in place for the entire year to come – no further action is required!
Less stress at year end.
By setting up your monthly gift today, you can relax in December knowing your tax-deductible giving plan is already in place for the end of the year.
You can cancel or change your gift at any time.
If your situation changes for any reason, you can always change or cancel your gift with a simple phone call.
Your monthly gift is immediately put to work supporting our one-to-one matching programs: recruiting and vetting Bigs, supporting Littles, and providing ongoing match support with monthly check-ins, fun activities and events, and programs to support families. If you have the means to do so, please consider joining the GEMs Club by signing up to give $10 or more monthly.
To learn more about the GEM Club, contact Carol Marquis, Executive Director, 207-729-7736 or director@bbbsbathbrunswick.org